Oppo unveiled the Find N2 and Find N2 Flip last month in China. The Find N2 will remain China-exclusive, but the Find N2 Flip has been confirmed to get a global release. Oppo hasn't revealed the Find N2 Flip's global launch date yet, but an Oppo device believed to be the Find N2 Flip's global variant has popped up on Geekbench, revealing the international model's key specs.
The smartphone has model designation CPH2437, runs Android 13, and has 8GB RAM onboard. There are two listings of CPH2437 on the benchmark database, and both have "k6983v1_64" in the Motherboard section, with the CPU consisting of eight cores – 4 cores clocked at 1.8GHz, three cores at 2.85GHz, and one core at 3.2GHz.
This could be the Dimensity 9000+, which comes with the Mali-G710 MC10 GPU to handle graphically intensive tasks, such as gaming and multimedia editing.
Geekbench doesn't reveal other specs of the CPH2437, but if this is the Find N2 Flip, and if it's going to have the same specs outside China, then you can expect it to come with the Dimensity 9000+, a 6.8″ FullHD+ 120Hz foldable AMOLED display, and a 3.26″ cover display.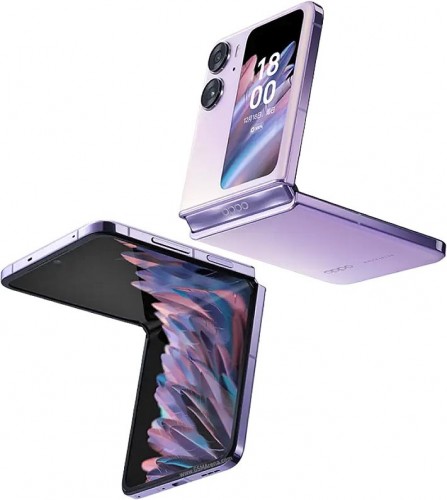 It will pack a 4,300 mAh battery with 44W wired charging and have three cameras in tow – 50MP primary, 8MP ultrawide, and a 32MP selfie camera. You can read our Oppo Find N2 Flip announcement coverage to know more about it, and head this way for our in-depth Find N2 review. We also have a video review which is attached below.